Artists are sheltering at home, and despite the disruptions to their lives and limited access to materials and space, many still feel an urge to create. Some are making works that respond directly to the coronavirus pandemic; others, now with unexpected spare time, are realizing suspended projects that have nothing to do with the developing global crisis. We spoke with seven artists about how their practices are helping them find solace and meaning in this period of uncertainty and paralyzing anxiety.
Amani Lewis
In March, Baltimore-based artist Amani Lewis moved to Asheville, North Carolina, to take care of their partner, who recently underwent surgery. At the same time, Lewis has been supporting their community by selling portraits they made of their friends and other Black individuals, giving proceeds to loved ones who have lost work due to COVID-19. Using the house they're staying in as their studio, they've continued to make collages with whatever material is at hand, from magazines to yarn.
"What I do for my community will not change because the world around me does," Lewis said. "I just have to find a new way to navigate a very tough situation." They have finalized a few sales so far, including a major one from a Swedish gallery that earned them around $30,000. Most of the portraits they're currently selling are priced between $2,000 and $5,000.
Amani Lewis, BRITTANY (NITT edition), 2020. Courtesy of the artist.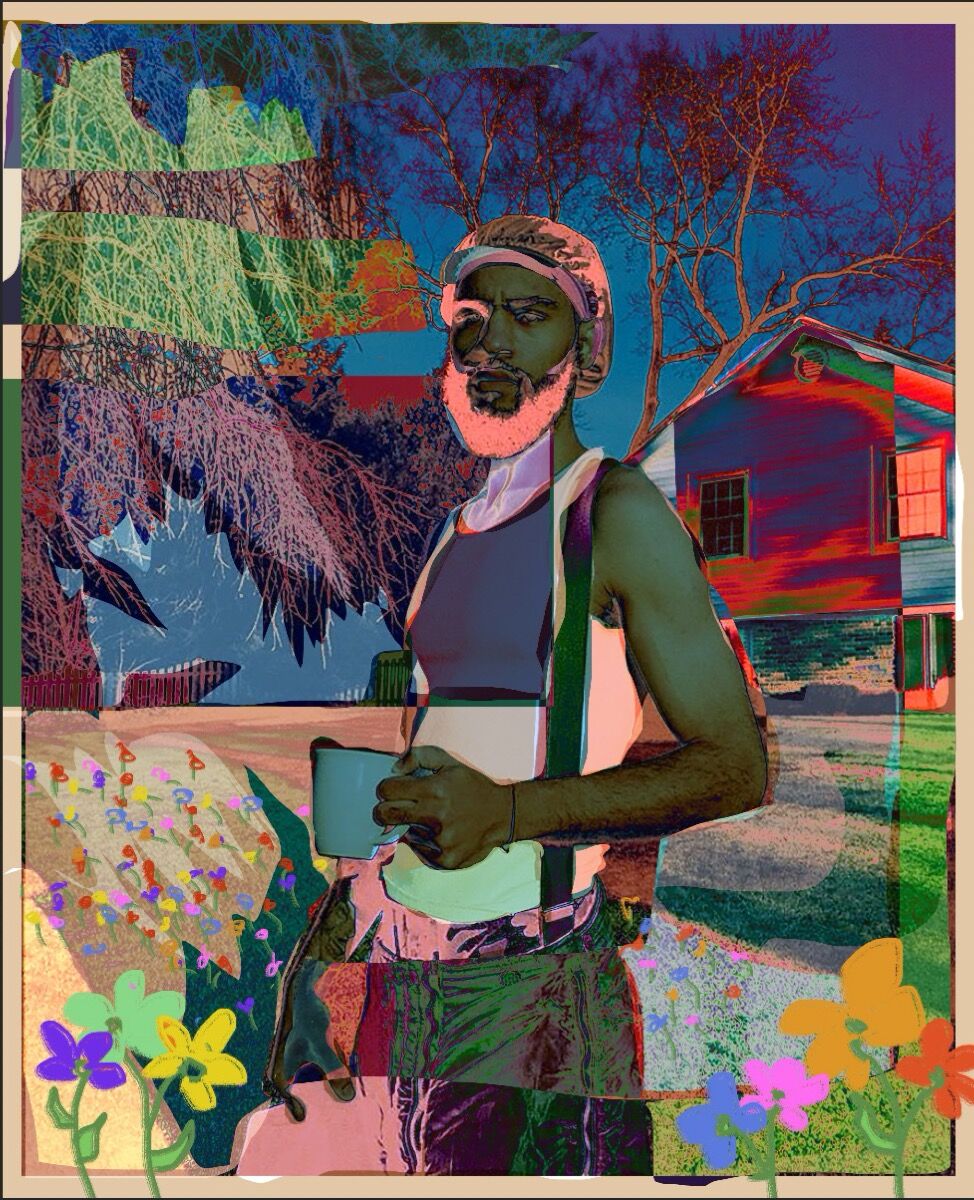 Having to practice social distancing has been particularly hard for the self-described social butterfly. "I need to engage with people and incorporate those moments and conversations into my work," Lewis said. "Feeling disconnected to people and feeling like that is what needs to happen to protect them is a wild concept." Still, they're finding hope in their temporary environment of Asheville, finding beauty in the surrounding greenery.
"It's amazing to see in this springtime of illness and death," Lewis said. "There is life all around me, I will keep that in mind as I work."